Call For Papers
The Call For Papers for the 2017 ISRI conference is available for download below. Submissions are due November 1, 2016 and acceptance notification will occur in December, 2016.
Download the ISRI 2017 Call for Papers.
Click here for Conference Registration Information.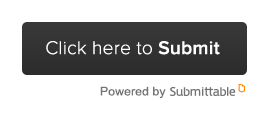 ---
The Program Committee invites submissions for the twenty-fourth annual meeting of the International Society for Research on Identity (ISRI), formerly the Society for Research on Identity Formation (SRIF). The conference will be held at the Van Swinderen Huys Conference Center from 6:00pm, Thursday, May 18th to Noon, Sunday, May 21st, 2015. Membership in ISRI is not required to submit a presentation for consideration or to attend the conference.
Conference Information
ISRI is an interdisciplinary organization and strongly encourages submissions from a diversity of fields such as psychology, sociology, family studies, and anthropology. The committee is particularly receptive to proposals for sessions that are integrative regarding a particular aspect of identity and that encourage discussion. In regard to format, interactive sessions with short introductory statements followed by audience participation are especially welcomed. Posters and individual paper presentations are the best vehicle for purely empirical studies. Well-integrated empirical paper sessions are encouraged. Submissions are due by Tuesday, November 1, 2016. Submission and further information can be found on the conference website at identityISRI.org.
---
ISRI Banquet
The ISRI banquet will be held on the evening of Saturday, May 20th at Garnwerd aan Zee in Garnwerd, a village near Groningen city. Garnwerd is 25 minutes from Groningen; private transportation will be provided and will be included in the cost of the banquet ticket. Garnwerd is known for its typical Dutch sights, such as the flour mill, the old Sint-Ludger church, and the narrowest (car accessible) street of the Netherlands. The restaurant is located at the 'Reitdiep', a canal that runs from Groningen to the "Lauwersmeer' at the top of the province of Groningen. Dinner will be a BBQ, with a variety of meat, fish, and vegetarian options, and it will include salad, bread, fruit, and drinks. Tickets will be available starting in January 2017 and should be purchased via the ISRI conference website.
---
Keynote Speaker: Wim Meeus
"A Developmental Reinterpretation of Longitudinal Identity Research"
Dr. Wim Meeus is Professor of Adolescent Development at Utrecht University, and Professor of Developmental Psychology at Tilburg University. He is an expert on longitudinal research into adolescent development, has conducted a series of longitudinal identity studies, and written a number of reviews on identity formation in adolescence.
Plenary Event: Marion Kloep & Leo B. Hendry
"Towards FluIdentity: A Systemic Outlook on Identity Research"
Dr. Marion Kloep has been a university teacher in Psychology at Mid-Sweden University, at the Norwegian University of Science and Technology in Trondheim, and finally at the University of Glamorgan, Wales. She is currently retired, but maintains her academic associations through conference organisation, scientific writing and occasional guest appearances at universities and conferences, mainly questioning mainstream developmental psychology by taking a dynamic system view.
Dr. Leo B. Hendry is currently an Emeritus Professor at University of Aberdeen and has been recently given a Lifetime Achievement Award by the European Association for Research on Adolescence for his research and publications on young people. His diverse range of research topics have included studies on young people's involvement in competitive sports, investigations into teacher and pupil relations, adolescents' lifestyles and family relations, parenting styles, youth workers and mentoring, youth unemployment, adolescent health behaviours and transitions to early adulthood. His research interests have more recently included work on ageing and retirement and on lifespan development.
Since 1994, Marion and Leo started their personal and academic partnership, writing, researching and teaching as a team.
---
Invited Methodology Sessions
"Systematic Reviews with Meta-Analysis: Applications to Identity Research"
Elisabetta Crocetti
About the session: Dr. Crocetti will present a step-by-step approach for conducting systematic reviews with meta-analysis. She will cover topics such defining the scope of the analysis; searching for and selecting studies; coding, preparing, and computing the data; and preparing a publication according to PRISMA and MARS guidelines. These steps will be explained showing practical applications drawn from the identity literature. There will be a discussion of how systematic reviews with meta-analysis can advance the identity field, by addressing relevant research questions regarding identity development and the psychosocial correlates of identity. At the end of the workshop participants will be able to a) critically understand and evaluate a published systematic review with meta-analysis; and b) design their own review.
About the speaker: Invited speaker Dr. Elisabetta Crocetti is a senior assistant professor at the Department of Psychology, Alma Mater Studiorum University of Bologna, Italy. She received a Master in Psychology from the University of Bologna; a PhD from the University of Macerata, Italy; and she has been a researcher at Utrecht University, the Netherlands. Her primary scholarly interest concerns the processes of identity formation in adolescence and emerging adulthood. In particular, she is interested in examining how identity is formed and revised over time and which individual, relational, and cultural factors influence this dynamic. She is also strongly interested in methodological and statistical issues related to social research, such as tests of measurement invariance, longitudinal data analyses, systematic reviews, and meta-analysis.
"An Interactive Session on Mixed Methods Research"
Moin Syed & Maria Wängqvist
About the session: The purpose of this session is to discuss current issues with conducting mixed methods research on identity. The session leaders will introduce attendees to the basics of mixed methods research design and implementation, and then lead the group in a discussion driven by participants' interests.
About the speakers: Dr. Moin Syed is Associate Professor of Psychology at the University of Minnesota, Twin Cities, USA. His research is broadly concerned with identity development among ethnically and culturally-diverse adolescents and emerging adults, and he regularly makes use of qualitative, quantitative, and mixed methods designs.
Dr. Maria Wängqvist is Assistant Professor at the University of Gothenburg, Sweden. Her research concerns identity development in the transition to adulthood with a focus on specific identity issues, such as parenthood. Her research has a mixed methods approach where she applies quantitative, qualitative and mixed analyses depending on the research question.
---
Scholarship Information
James Marcia Student Travel Scholarship
ISRI will award a James Marcia Student Travel Scholarship in the amount of $100 to a student presenter at the biennial conference. To qualify for the James Marcia Student Travel Scholarship, individuals must be an ISRI student member, and be the first and presenting author on an accepted paper or poster submission. Please note that this includes first authorship on a paper presented within a symposium. Both graduate and undergraduate students are eligible. The travel scholarship will be awarded on a lottery basis. In the case of a student who is first author on more than one presentation, that person will have his/her name entered into the lottery only once. The ISRI Program Committee will randomly select the recipient from the pool of eligible candidates. Should the winner for some reason be unable to attend the conference, the award will be forfeited and a new lottery conducted from the remaining applications. To be considered for the lottery, please include a note at the bottom of the cover page for your submission requesting that you be considered. Proof of student status (a copy of a current student ID or a note from the faculty advisor on letterhead certifying student status) will be required upon receipt of the award.
Student Research Award
For each biennial conference, students are encouraged to submit their original, individual research for consideration for a Student Research Award for high quality accomplishments. An award may be granted for a doctoral dissertation, a master's thesis, an individual's graduate level project, and/or an undergraduate honors/independent thesis. More details on the awards and application procedures can be found on the ISRI conference website (identityISRI.org) and will be announced via the listserv. The Student Research Award submission due date is November 1st, 2016. Submit your project by e-mail to Dr. Sheila Marshall, Chair of the Awards Committee (Sheila.Marshall@ubc.ca) with the summary as an attachment. Please include a working title, author, school affiliation, author's e-mail, and the faculty sponsor's name and e-mail.
---
Instructions for Preparing Conference Submissions
Carefully follow the instructions in this document while you are preparing your proposal(s). Proposals not prepared according to the instructions below will not be reviewed. If you have questions about how to prepare your submission, please contact the chair of the Program Committee (Elizabeth Morgan at emorgan2@springfieldcollege.edu).
Proposals should address key issues of concern to identity researchers and theorists. ISRI is an interdisciplinary organization and strongly encourages submissions from all relevant fields.
Preference will be given to interactive sessions and to empirical paper symposia that aim at integrating a particular topic area; theoretical and pedagogical presentations are also welcome. All methodologies appropriate to the discipline, the data, and the issue under study are acceptable (including small sample, single subject, and descriptive designs). Empirical submissions should summarize data already collected and must include sufficient report of data analysis for reviewers to evaluate it.
Submission deadlines:
All proposals that include topics related to some aspect of identity and that are in the required submission format and received by Tuesday, November 1, 2016 will be reviewed. Notifications of acceptance will be sent out by Thursday, December 1, 2016.
Late proposals that are received by Wednesday, February 1, 2017 may still be reviewed, but subject to space availability. As above, they must include topics related to some aspect of identity and be in the required submission format.
Submission Formats:
Poster Presentation
Paper Presentation
Interactive Session
Paper Symposium
Do not submit material more than once, e.g., as a poster or paper and as a symposium presentation or as a paper in two symposia.